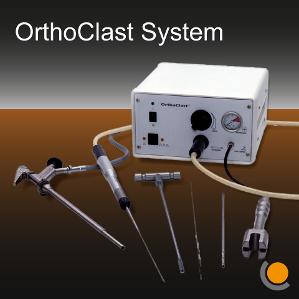 endocon GmbH from Heidelberg, Germany, develops, manufactures and distributes prostheses for small joints and reusable surgical instruments for arthroplasty.

endocon is the reliable development partner for artificial joint replacement and reusable surgical instruments. In direct dialogue with leading users, they develop ideas, implement them using high-end 3D technologies, and produce high quality products using the latest manufacturing technologies in Germany.
There is also a possibility to rent equipment, like for instance the OrthoClast System. This is a premium solution for cement removal and cementless prosthesis revisions.
INTERATIO-MediTec from Steinach, Germany, benefits from almost 30 years of experience and specialization in the field of cementing technology ,as well as the range of surgical saw blades and rotating instruments.
Resorba is a brand of the Advanced Medical Solutions group who are a world-leading independent developer and manufacturer of innovative and technologically advanced products for the global advanced wound care, surgical and wound closure markets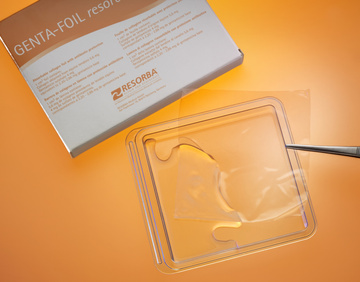 GENTA-FOIL resorb® is a transparent collagen foil used as an alternative implant coating.
Due to the absorbability of the equine collagen, the foil can remain in situ and a further operation to remove it is not required.
At the same time, GENTA-FOIL resorb® causes no defence reaction or inflammations.

As an additional protection, the foil contains the aminoglycoside antibiotic gentamicin.
Following the successful introduction of the GENTA-FOIL resorb® into hand surgery , we have now introduced a new size for use in orthopaedics and trauma surgery (10cm x 10cm).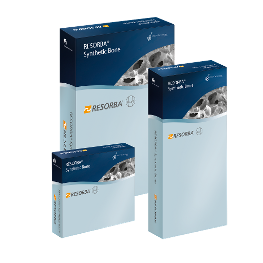 RESORBA® Synthetic Bone is manufactured using MBCP® technology.
The synthetic bone substitute material consists of a bioactive calcium phosphate ceramic made from hydroxyapatite (HA) and beta-tricalcium phosphate (β-TCP) and is therefore very similar to natural bone.
Synthetic bone substitute materials have proven to be very suitable for the filling and reconstruction of bone defects, but can also be used as filling material for cages in interventions on the spine.
Resorba® Synthetic Bone is resorbable and is slowly converted into your own bone by the body. For a better exchange of calcium and phosphate ions with the natural environment, the material is equipped with micropores, while macropores enable the bone cells to penetrate deeply into the matrix. Over time, the porous material is completely replaced by healthy bone.
CHARACTERISTICS:
Osteoconductive
Biocompatible
Highly porous
Synthetic
Bone Graft Extender
Ready to use
INDICATIONS (examples):
Tibial plateau fractures
Fractures of the distal radius
Filling of cages for interventions on the spine
Impression fractures
Osteotomies, etc.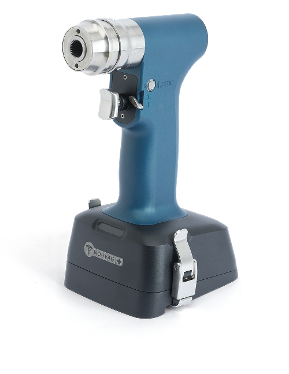 NOUVAG AG plays a leading role in the field of motor driven instruments for Orthopaedic Surgery.
Every year, around 20,000 new appliances and instruments are used by customers around the globe. Thanks to intensive research and a high innovative potential, this Swiss company has succeeded in occupying a leading market position in the specialized market niche of medical technology. The Nouvag power tool concept for major bone surgery separates the drive unit with control electronics and motor from the rest of the instrument by means of a hermetically sealed compartment which results in the complete elimination of the need to sterilize these key components. A "non-sterile" person inserts the non-sterilised Power-Pack into the instrument using a sterile funnel and the "sterile" person closes the cover over it.
© Copyright 2023 VicerOrthopedics